Waking up on Mondays doesn't always have to feel this way…not when you have Mixtape Mondays around.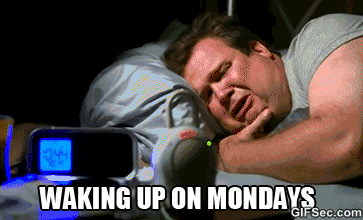 So dry those eyes we've got music to cover.
You know when Monday rolls up and is like 'Hey you got so much shit you need to do so you better hurry up because clocks ticking and you're still in bed" and you feel like Cam in the picture above? Well thats how I felt when I originally got this 14-track body of work from Ghasper. But then I dove in and before I knew it I was through the whole thing and going on to round 2. Ghasper takes you on a journey through multiple soundscapes that keep you interested while going about your daily routine, so instead of feeling over whelmed turn em on and start gliding through the day! (This Pipa track stands to be my favorite).
Follow Ghasper: Facebook | Instagram
Ok you've stopped crying so that's good we're on the right page. Next BARDZ is here with his track 'Kelona', which was named after the airport it was created at in Kelowna, CA, after some serious writers block. This track swells and sweeps as synths encompass you and bring you to life, with great atmospheric sounds you will be transported from your depression and into a new and improved you….ok I can't guarantee that but come on you got this.
Follow BARDZ: Twitter | Facebook | Instagram
Alright now we've had a good amount of music that gave us the room to sort our our day, so naturally we need something to sing to now and Almost Owen is your guy. On his second track to date "If It Were Me" he blends pop, electronic, and rap elements to create an up-beat gem that will have you singing the hook all day. If it were me, I would be adding this track to my playlist right now.
Follow Almost Owen:  Facebook |  Twitter |  Instagram
If you ain't woke yet then this track might just do the trick, cause idk about you but it's got me feeling like Shakira on 'Hips Don't Lie'. 'Weekend' is a dream-pop beauty that gives you all the dancehall vibes, but brings a certain darkness to it that that leaves you wondering why you can't seem to stop tapping your feet to the beat.
« Weekend is about a controversial and turbulent relationship that is always in danger of crashing. No one ever said love is easy and you need to accept that whatever happens could be totally out of your control. Just let yourself fall free into the wild of the weekend » – Gabriel Gassi
Follow Gabriel Gassi: Spotify | Facebook | Instagram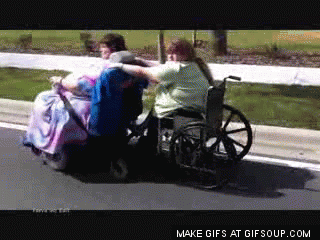 You're doing great so far, I got one last track for you then I gotta run. EMME takes our last spot today with their super unique and intricate track 'Good Love'. With a punchy ass snare, sleek synths, and a sultry top line you'll be rolling up to work in style. Maybe with as much style as these two gals..don't be jealous you didn't think of it first.
Follow EMME: Facebook | Twitter | Instagram
That's it for today! So remember to smile, hold doors for people, and say thank you because a little bit of niceness goes a long way. See you next week.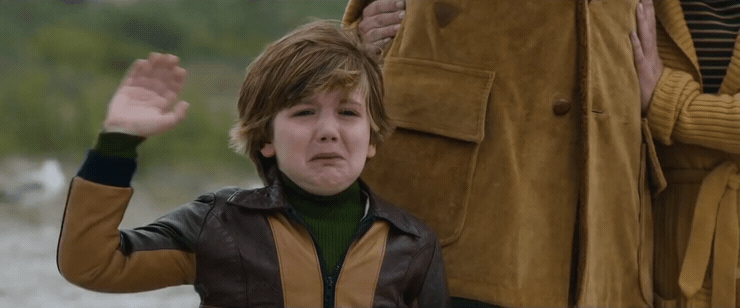 Solstis Reveal Debut Album 'Nowhere' Featuring Chill Spectrum Of Sounds
Coupled with some dazzling artwork, Nowhere is a soft exploration of futuristic soundscapes and fantastic imagery with its chill house production and soothing pulse of its masterful composition. Earlier this month, Solstis released their finely tuned album, an extension of what Brendan and Andreas have been creating for almost ten years, and these experienced producers are back at again with a release in late February.
With years of experience and performances at festivals like Electric Forest, Solstis is ready to fill up your playlist yet again. The duo found previous success with their cool vibe tracks and remixes that have earned them nearly ten million plays. Solstis has always stood out and does so once again.
EDM Violinist Alfiya Glow Shares New Video, "Broken"
Releasing the classical-meets-EDM single back in December. Today, up-and-coming Russian EDM Violinist Alfiya Glow unveils the video premiere for her new single, "Broken".
In the video, Alifya is soul searching for the lost happiness and take a break from music to admire her beautiful sight-seeing must see surroundings. Finding her inspiration among the flashing lights and bass. Alifya Glow puts the pieces of her broken heart back together and delivers an incredible performance for the sold-out crowd.
Alfiya on "Broken"
"We all have shadows. Sometimes the skull between your ears is a bad place to be alone, almost as if there is another person that wants to take you down. Don't let that person BREAK you. Dedicated to all humans struggling with depression."
Alfiya Glow is fresh off the 2 GIRLS 1 TOUR and currently preparing for a big 2018 with more hot new music. "Broken" was directed by Omari Bigham.
Watch the world premiere of "Broken" below.

Michael Push's Glossy Music Video For 'Tell Me Why' Perfect For Nearing Spring
Michael Push's song 'Tell Me Why' featuring Stevie imparts a vibe of tranquil vacation. The song shouts summer, and more specifically, summer love. With airy vocals by Stevie, longing lyrics, and a fun, groovy beat that one can't help but to dance to, or at least tap their toes to, the song is an anthem to longboards everywhere! The tropical drums make for a very sunkissed feeling when listening, and the whole thing is uplifting. The lovelorn lyrics of Stevie contrast highly with the light feel of the instrumentals. It's a quintessential summer jam to play at any party, or get-together, that will put everyone in a carefree, extroverted mood.